---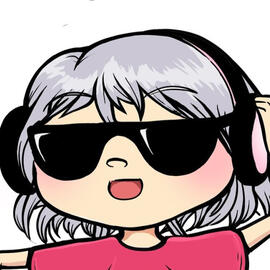 Tekos Subs
---
Freelance japanese-english-portuguese(br) translator
About
Brazilian translator looking for worksExperience
Self taught in english
Advanced Japanese Student (studiying for N2 test)
Native Portuguese(Brazil) speaker
Usually to speak with native japanese speakers
Familiar with japanese internet culture, anime and video games
Experience with photoshop if necessaryLanguages
Japanese to Portuguese(BR)
English to Portuguese(BR)
Don't sell or redistribute without my permission
Prices are in USD (can convert to BRL for brazilian clients)
Price may vary in accordance to the complexity of the work.
1. Please contact me via Twitter(DM) or discord
2. Please include the full file of what you'd like me to translate. Make sure it's easily readable.
3. I'll contact you as soon as possible, with a price estimate and the time it will take, and also a sample of my work.
4. Once you agree with the price, I will ask you to pay 50% of the total cost. You may pay the remaining 50% after I finish your request.
5. I'll start working. In case I can't meet the deadline, I'll inform you. I also may ask for some specific information regarding your request.
6. Once I'm done, I'll send you some samples of my work. Once I confirm the rest of your payment, I'll send the full work.
7. If you find and typos or mistranslations, please contact me and I'll gladly correct them.
8. I might publish my work here as my portfolio, unless you ask me not to.
you can find my translations on my drive here